Aatrium Sisustuskaubamaja is one of the largest and oldest interior design department stores in Estonia, with furniture and furnishings for every family member and function.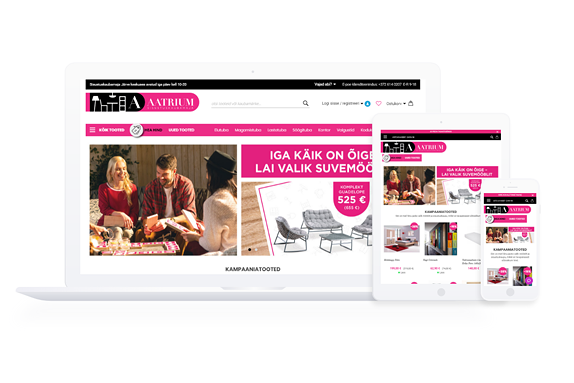 History
Aatrium Sisustuskaubamaja was founded in 1998 by Silikaat Group, at the time the company was called Silikaat Mööbel AS. The renewed trademark launched in 2011. In all these years, they have had only one physical store.
Magento 2
Aatrium Sisustuskaubamaja wants to offer inspiring interior solutions and trendy products for home, office, and garden. In their online store, shopping is simple thanks to menu and filtering options, and the Klevu's AI search engine makes it easy to find any product you wish.
Lumav's client since 2019 – thank you!
Interface
Data exchange with Directo
XML solutions
24 000+ products online
Rich menu and assortment
Easy product sorting options