Home4you's mission is to enrich the furnishings market, and it aims to create a unique collection of furniture and furnishings.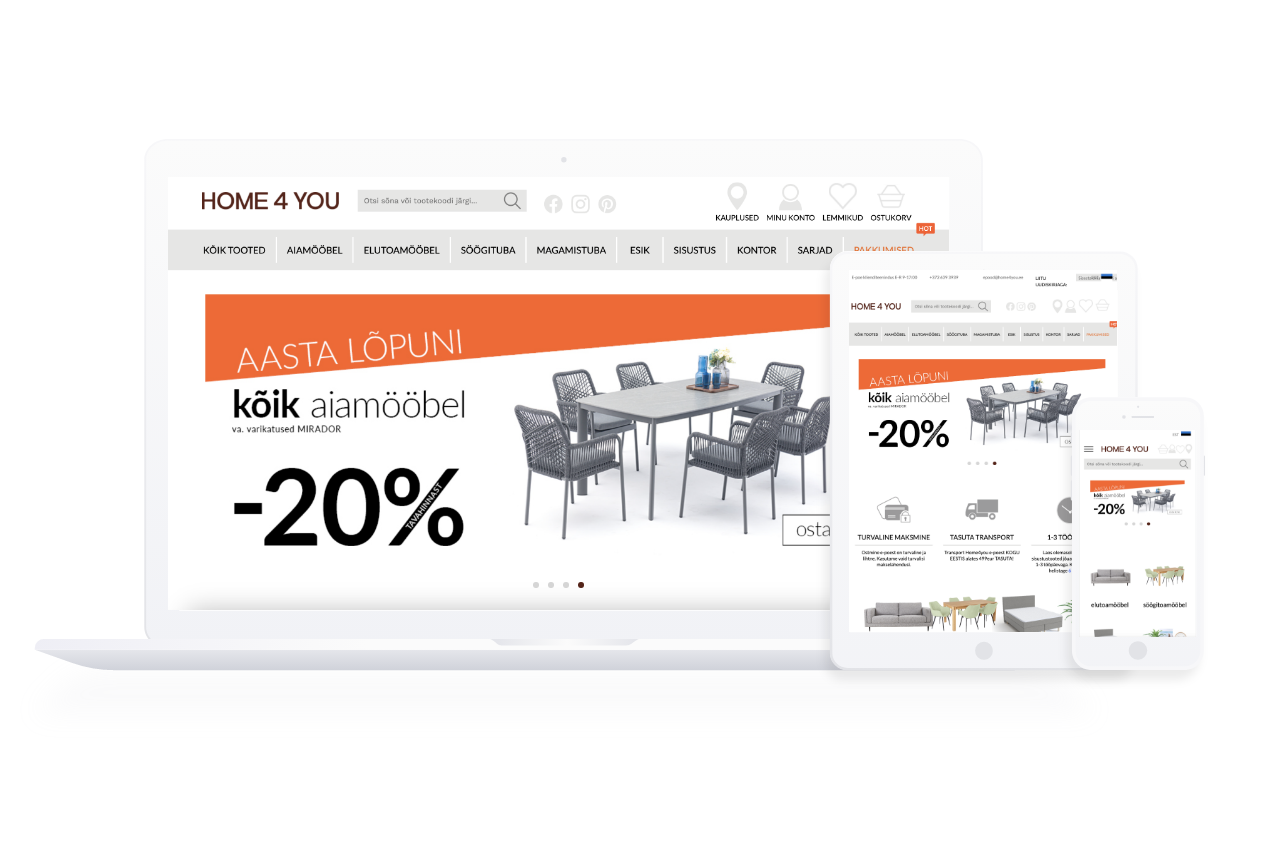 Magento 1
Home4you's eponymous store chain offers a broad and unique range of furniture items and home furnishings. In addition to Estonia, they have expanded to Baltic and Finnish markets.
Always the best choice
At Home4you you will find new products before they have even arrived. From the online store, you can purchase items that arrive at the central warehouse in a few weeks – these products are easy to find by filters and have a special badge.
Complex solutions
Behind the seemingly simple online store, a sophisticated interface was built to manage products and orders in the Baltics and Finland easily.
Shopping is made convenient with a checkout solution where you can pay with gift cards. For added security Lumav's GDPR extension was implemented.
Lumav's client since 2018 – thank you!
In Lumav Commerce, we have found a thoughtful partner. I want to highlight their strong technical knowledge of Magento, especially in regards to creating interfaces with business software.
Mait Mäesalu
Evelekt AS Business Sales and E-commerce Manager