Wisefab manufactures the highest quality drift, track, and rally parts and kits for some of the most popular tuner models.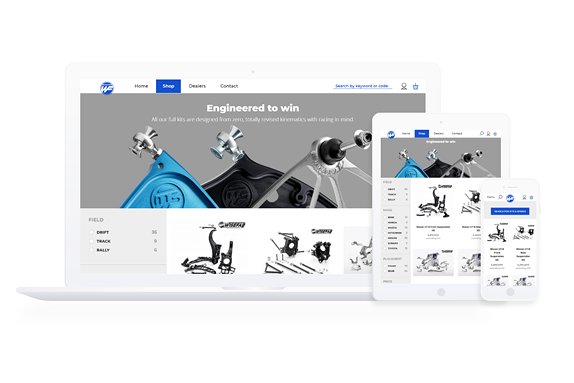 Magento 2
Wisefab's main desire was to replace it exists online store with a brand new and more powerful eCommerce platform by upgrading stores user interface. In the first phase, a custom user interface design was created for the US and other world markets. Wisefab is the first project we have launched on Amazon Web Service. An interface with Prodmaster production software is under development.
Built to last
Wisefab has earned its reputation as the engineers of championship-winning suspension parts that are built to last.
Custom solutions
Lumav has developed custom customer and reseller user groups, customer prices for different groups and a server solution with Amazon Web Service.
Lumav's client since 2017 – thank you!
User interface and design
Lumav developed Wisefab's user interface and customised it for mobile. The design was created by 414 design agency.
International solutions
Wisefab online store has international payment methods, a dedicated store for customers in the US and the rest of the world.