Magento unveiled new security updates for Open Source and Commerce versions in August. In addition to security updates, Magento Open Source 2.4.3 added a new functionality – Page Builder – previously only available in Magento 2 Commerce. What is Page Builder and why is it an important feature for Magento 2 merchants?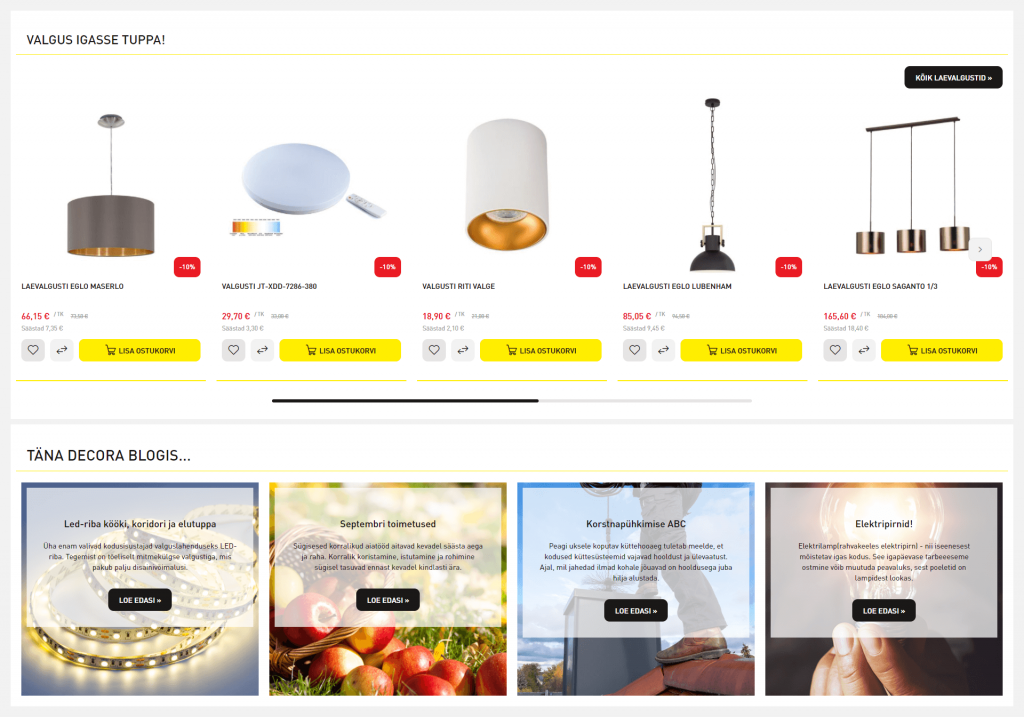 WYSIWYG
editor
Previous Magento 2 Open Source versions use a standard WYSIWYG editor for building pages and blocks. The WYSIWYG editor is a rather basic solution, and for more complex ideas it is necessary to involve a Developer or to have knowledge of HTML/CSS. Which means that the process of creating a campaign or a content page is long and costly.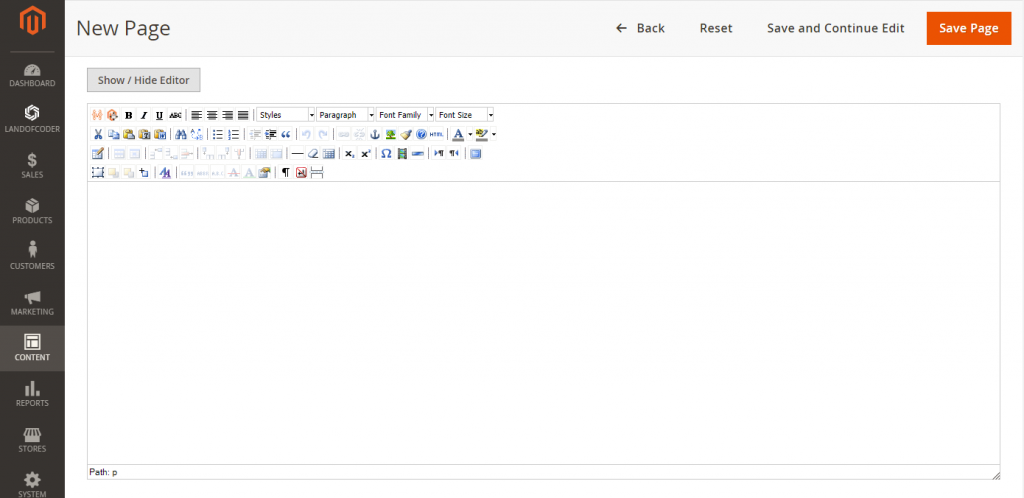 First, the e-store Manager and Marketer need to define the functionalities and requirements, then a mock-up of the design is created by the Designer, a Development Partner or in-house IT Support then turns these into Magento HTML and CSS templates. When a new campaign or content page is created, the whole process is repeated.
Speed is of the essence in a digital world. For longer campaigns or permanent content pages, it is important that Marketing can make changes as quickly as possible to increase conversion rates.
Page Builder
One of the selling points why merchants have opted for Magento 2 Commerce vs Open Source is the Page Builder functionality. Page Builder is a page and block design tool that allows you to easily create new designs and save development time without creative constraints.
A simple drag-and-drop solution helps you quickly position and edit elements. Intuitive interface and content editing makes content creation fast and quick to deploy to Live.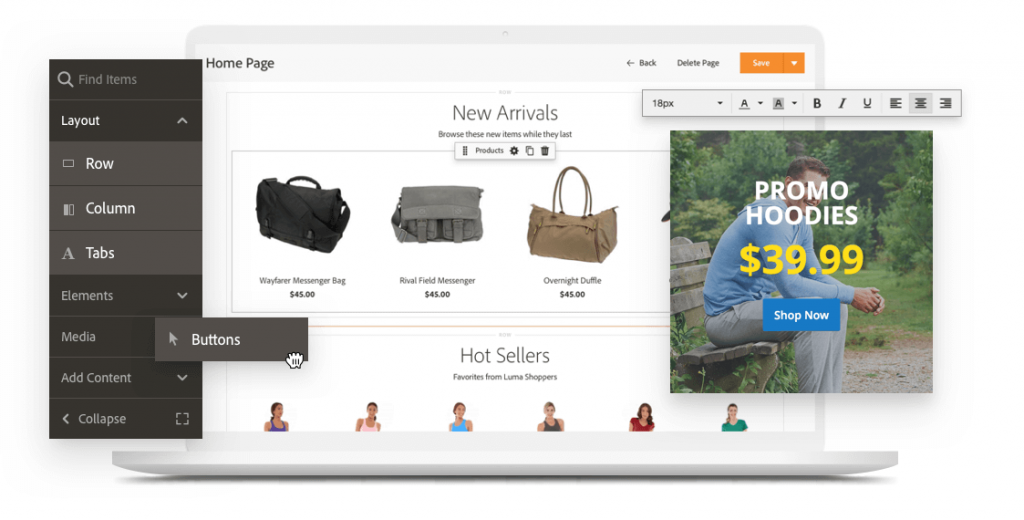 Personalised user experience
In order to personalise the user experience, it is possible to target content to different segments and make changes based on real-time user behaviour.
Content formats
Page Builder has many different formats for creating content – text, headlines, CTA buttons, separators, HTML code, images, videos, banners, sliders, maps, blocks and products. With Page Builder, it is possible to replace image banners with text banners and create content for SEO.
Content scheduling
Page Builder makes it easy to manage campaigns – content can be scheduled and deployed to Live in the future.
Design system
Rather than creating a new design for each campaign, an e-store designer can create a coherent design system with reusable elements that match the brand's design language. By creating a unified design system, the look and feel of the entire e-commerce site is consistent. Page Builder can be used to create reusable elements so that the font style, colours, layout, element sizes and spacing of the page are always the same.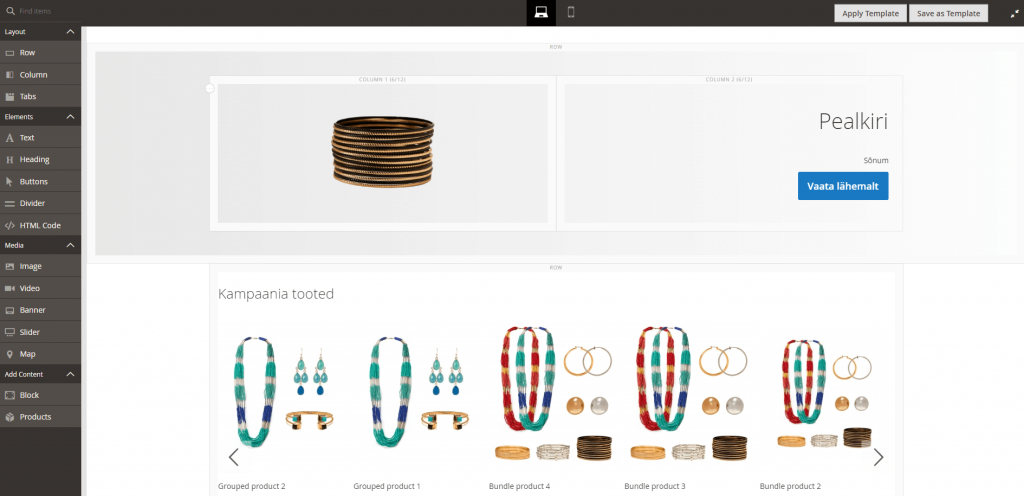 Page Builder is a useful tool that removes the time spent on manually creating pages and content blocks, leaving more time for development to create new functionality for your e-store. Does your Magento 2 e-store need a upgrade and Page Builder functionality? Contact us →