Acros Finants OÜ offers reliable and streamlined accounting services for housing associations.
We created a service management software for the company, whose main objective is to facilitate the accounting activities of housing associations.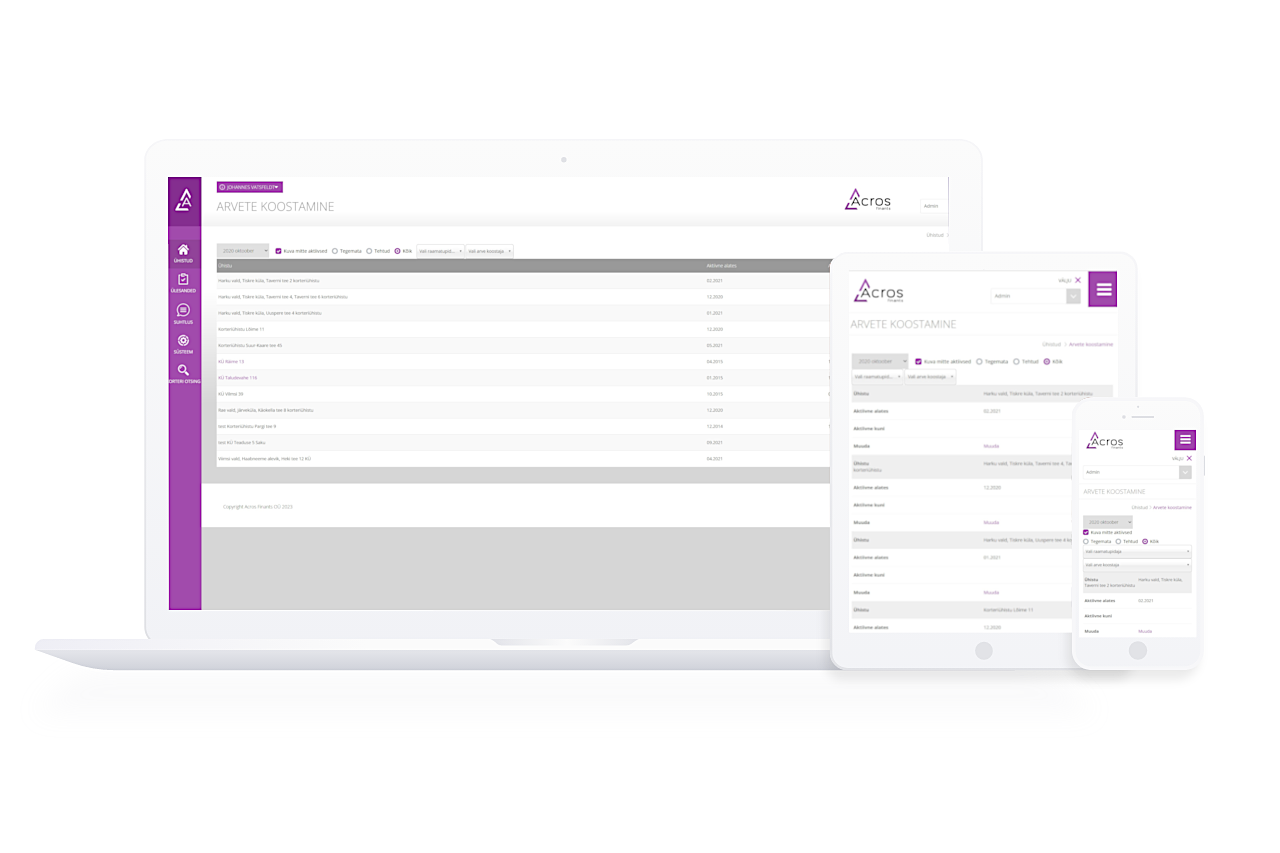 Main works carried out on the information system:
Creating the information system on Laravel platform
Interfacing with SAF business software databases
Responsive design solution
ID-card authentication
System of roles and access rights
Meter management solution – allows apartment owners, residents and property managers to enter meter readings for different meters in apartments (e.g. hot/cold water, electricity, gas, parking metering, etc.) and to subscribe to email reminders to enter meter readings.
Automatic assignment rules
Management of economic plans – possibility to create budgets, real-time display of expenditure, revenue and comparisons with the budget.
Document management for associations
Association contact management
Control and automation of invoicing
Task management
Various reports, including support for annual reports
We thank the client for the pleasant cooperation!