Alas-Kuul is industrial equipment and components sales and service company.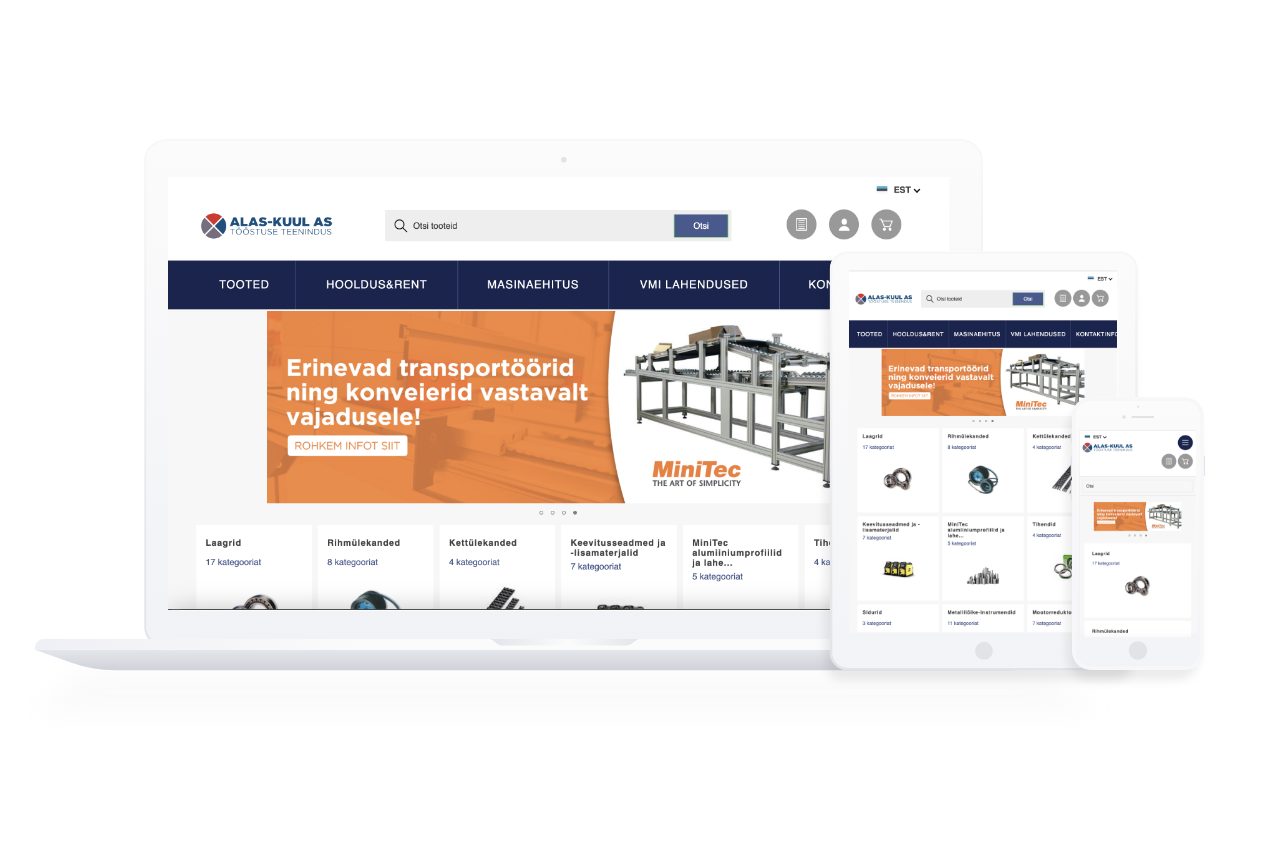 History
Alas-Kuul AS, founded in 1993, is the industrial components and equipment sales and maintenance company. Who is active in Estonia and Latvia. The product range includes bearings, power transmission products, motor reducers, compressed air compressors, vacuum pumps, pneumatic components, welding equipment and consumables, metal cutting products.
Rich product range and user experience
The rich product range of Alas-Kuul has been transferred to e-commerce, where navigation for the customer has been made as convenient and easy as possible.
Solutions
The e-commerce navigation system is a bit unusual, and the products list has been moved to an Excel-like solution – this is the most convenient solution for the people in this field. Also, Klevu's search engine helps customers find the products they need.
Lumav's client since 2018 – thank you!
Interfaces
E-commerce data exchange is interfaced with Erply software