Berger Financial Group OÜ's core business is the provision of loans and instalments. The company was founded in 2011 and is based on Estonian capital.
We created a loan management system for the client consisting of three environments (Partner, Client, Admin).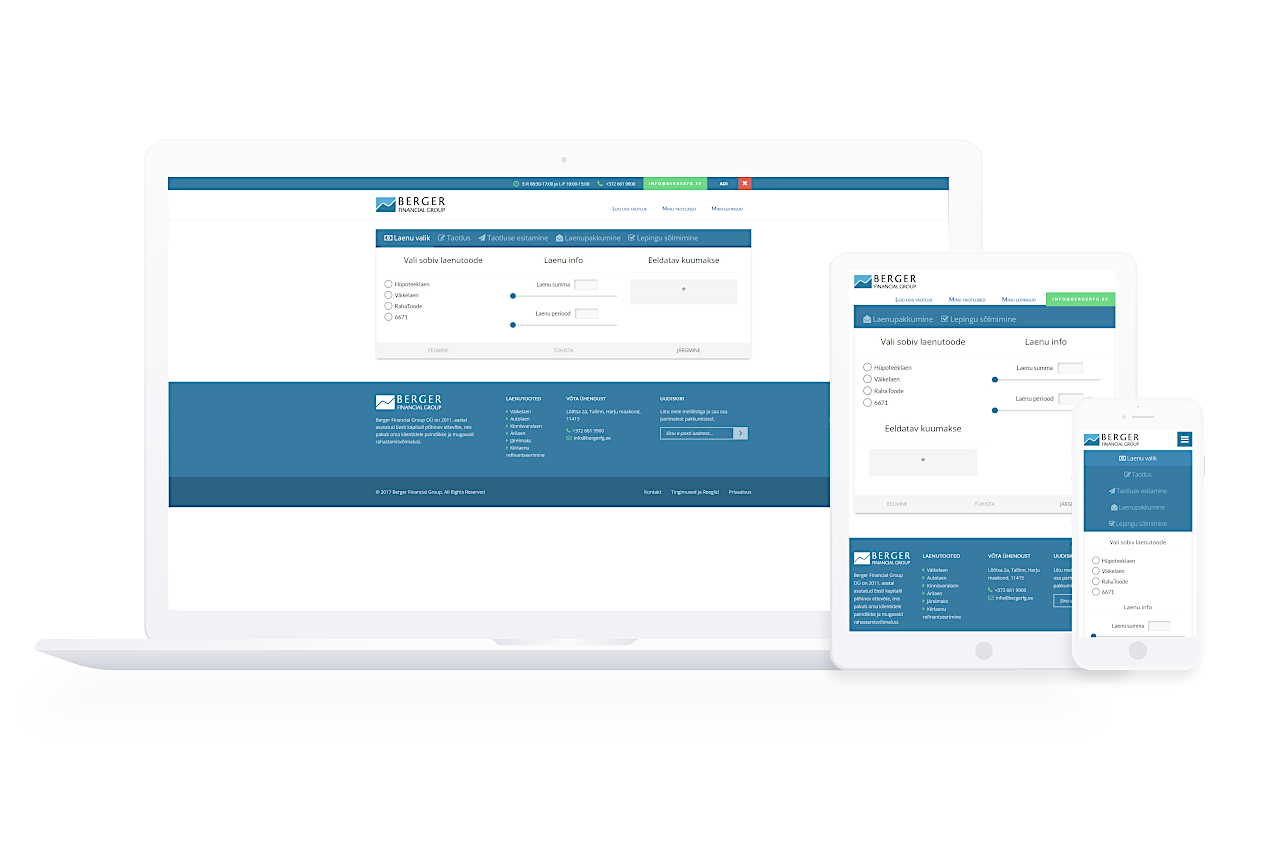 Main works carried out on the information system:
Creating a info system on Laravel platform
ID-card and Mobile-ID authentication and document signing
Interface with SAF business software
Management of applications, payment schedules and contracts
The Client environment is designed for private and corporate clients to apply for loans. The environment allows:
Choice of loan products (e.g. car or property loan)
Filling in and submitting a loan application
Digital signing of application documents
Review, proposals and approval of interactive offers (payment schedule).
Conclusion of contracts with digital signing of documents
Through the Partner environment, you can apply for a loan through a Berger partner (e.g. car dealerships):
The environment is designed for applying for microloans through partners.
Processes/opportunities are the same as in the Client environment.
The Admin environment is a tool for setting up the administration and management of loans. The environment allows you to:
Building scalable loan products – the administrator can create and manage products and their attributes and build product-specific application forms. This means that the merchant can configure the parameters to apply for a loan according to the type of loan, for example, the details of the car to be purchased (make, model, VIN code …) in case of a car loan or the details of the collateral in case of a mortgage loan.
Document management – the ability to set up document templates for applications and contracts, allowing you to automate document creation.
Management of clients, partners and partner staff
Management of administrators, company data, bank accounts, CCR limits, notifications and number series.
Loan management, consisting of application, tender and contract management.
Digital signing of contracts
We thank the client for the pleasant cooperation!