Büroomaailm is the largest office equipment, and furniture sales company in Estonia, their new online store is designed for both B2B and B2C customers.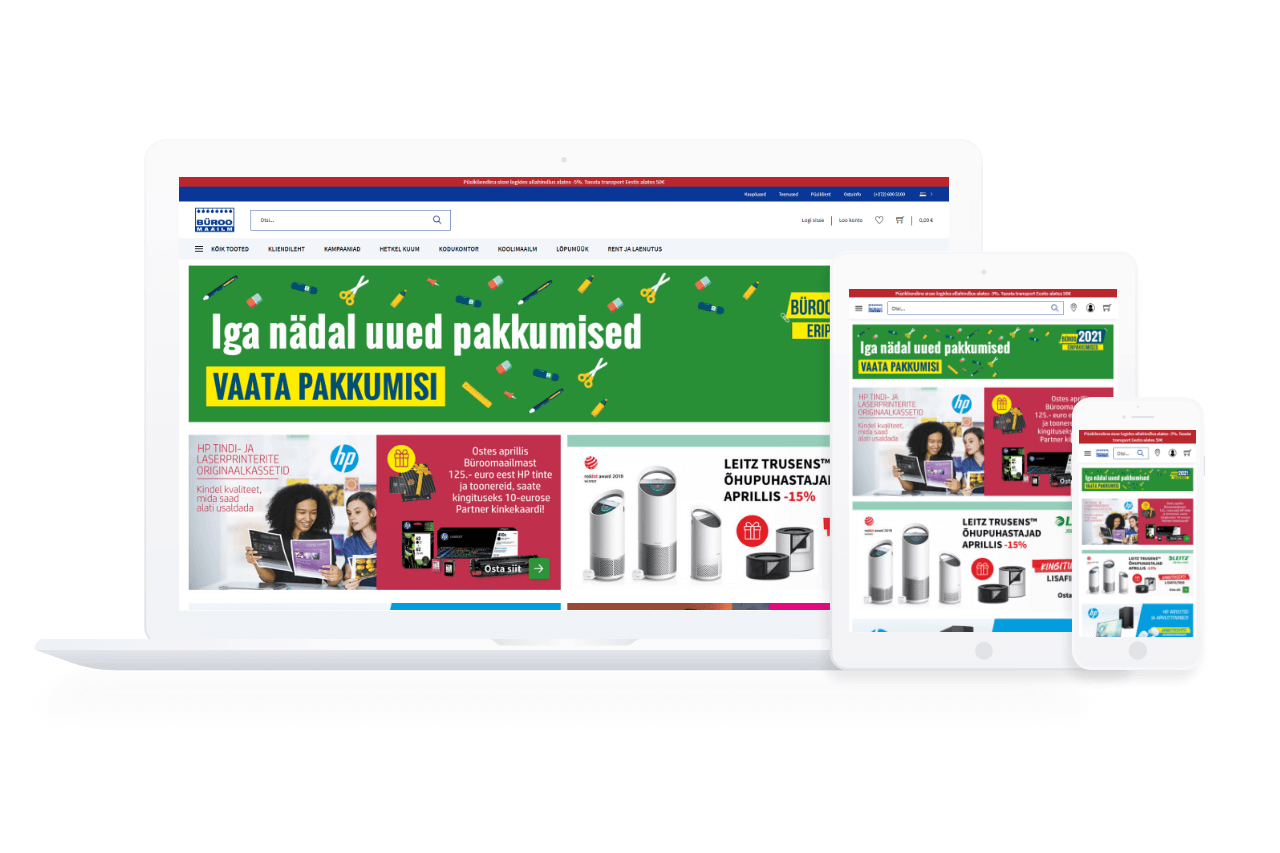 History
Büroomaailm has been on the market since 1992, providing products for both private and business clients, in addition to the large chain stores, a functional e-commerce was created for more convenient shopping. The online store was revamped in 2018.
The volume and flexibility of their logistics center ensure an uninterrupted supply of everything their major customers need.
B2B
A large scale B2B solution was created for the Magento 2 platform, which allows business customers to easily register, identify, and apply roles for their employees.
Shopping is made convenient through additional filters, where customers can choose which products they want from stock and at what delivery time. Making a purchase is made quick and easy with Lumav's new one-step checkout.
More about the e-commerce
At the beginning of the e-commerce solution creation, it became clear that we needed to make the best office supplies store in Estonia for the Magento 2 platform. Custom user interface design became a very important part that needed to be suitable for both private and business customers, who have large shopping lists.
The main goal of the e-commerce was to create a seemingly lightweight yet complex B2B system for the Magento 2 platform.
Online store uses Lumav's ID login, checkout with payment and delivery extensions along with other Lumav's functional modules.
Lumav's client since 2017 – thank you!
Solutions for everyone
B2B system
B2C system
The best office supplies online store
8 stores in Estonia
12 000 + products
The worlds leading brands