Founded in 1999 and now Estonia's best-known jewellery and watch retailer, Goldtime has a chain of 26 stores in Estonia and now also a modern online shop.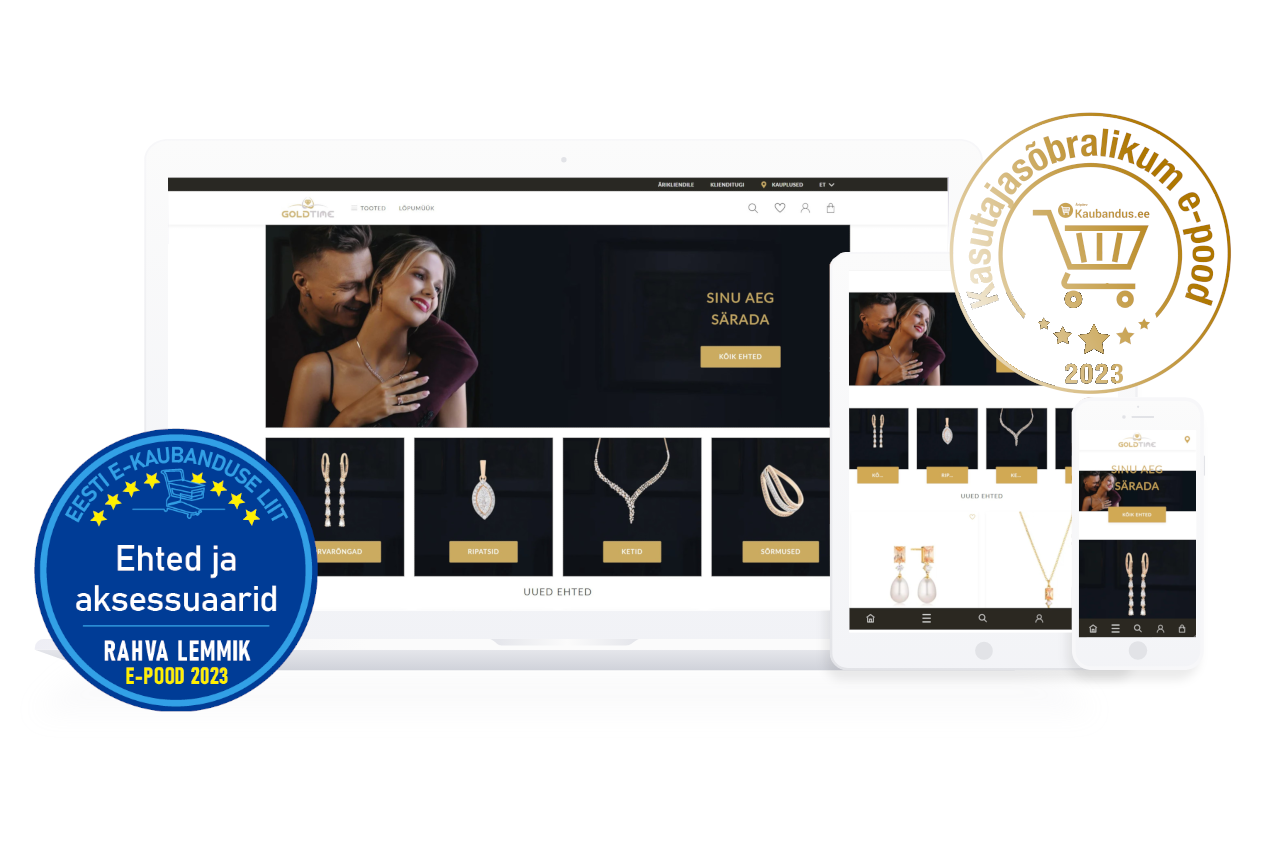 History
Goldtime has been a customer of Lumav since 2017, when Lumav started to maintain their existing e-store based on Magento 1 Open Source. In 2021, it was decided to take the store to the next level and after a business analysis, a more powerful Magento license, i.e. Adobe Commerce, was chosen. As one of e-business pioneers on the Estonian market, Goldtime decided to be one of the first to use PWA (Progressive Web App) technology when developing a new store.
Recognition
Goldtime's e-business has received praise from both customers and employees. In 2023, Goldtime's newest e-store won the E-Commerce Association's People's Favourite title in the jewellery and accessories category, which was the goal set when the page was created. Congratulations!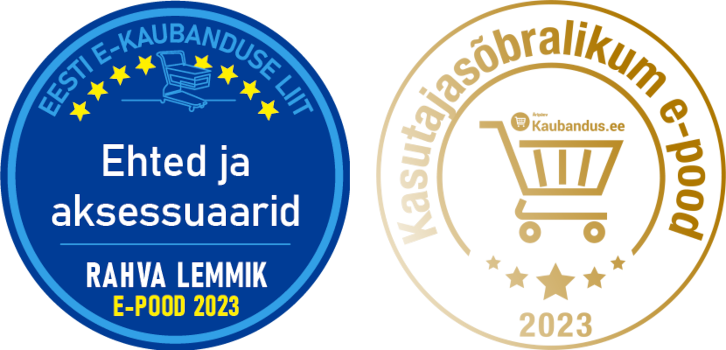 Adobe Commerce and PWA solution
As a premium brand, Goldtime is committed to providing its customers with the best shopping experience, and in collaboration with the Lumav team, a number of key changes were made to the new solution:
User-friendly, mobile-first design. We analysed user behaviour, competitor solutions and world trends before the new design was created.
Better user experience on mobile devices. The online store can be downloaded as an app. Increased traffic and conversions both on mobile and on the regular site. The site has also been adopted as a useful tool by staff in the physical stores of the chain.
It's quick and easy to drag-and-drop page design elements using Adobe Commerce Page Builder. Content Staging allows you to schedule changes, i.e. you can create content in advance (categories, content pages, landing page banners, etc.). Other Adobe Commerce functionalities will also be introduced gradually.
Fast loading page. Among other things the Shimmer solution is used to achieve a faster user experience.
High-quality product information is important when a decision to purchase jewelry is being made. Akeneo PIM (Product Information Management) was put into use, which enables the Goldtime team to bring new products to the market faster and enrich the existing ones. It is no longer necessary to upload bulky files, the products appear in the enrichment automatically and can be immediately scheduled by a employee.
In order to increase the attractiveness of the products, a thoroughly analyzed and compiled product card – including badges for better highlighting of products in catalog and product view.
In order to streamline the purchase process, an intuitive special solution was created for the checkout, where no needless information is asked from the customer.
In order to improve the omnichannel experience, the interface with NOOM was analyzed and improved so that both retail and physical store customers get the same pleasant experience. Possibility of logging in with Mobile-ID, Smart-ID and ID-Card.
In order to help customers find the right products quickly and to avoid staff having to spend valuable time analysing search results, the self-learning AI search engine Klevu was introduced.
Automated marketing software Custobar was introduced to target existing customers with offers.
Lumav's client since 2017 – thank you!
We started working with Lumav in 2017 and as we changed developers, Lumav's first challenge was to rebuild our existing e-shop. Lumav did a great job with this task and the further cooperation has been going very well. As one of the leaders in Estonian e-business, they have a good overview of the market and future trends. We also entrusted them with the construction of our new e-store and received good technical and business advice on how to provide the best customer experience and differentiate ourselves from the competition.
Indrek Kaju
Megafort OÜ E-commerce Manager