Loverte is the largest e-store selling perfumes, cosmetics and jewellery in the Baltics and is also active on the Finnish market. Loverte has been recognised in various competitions for its rapid growth, good service, fast delivery and user-friendly solutions.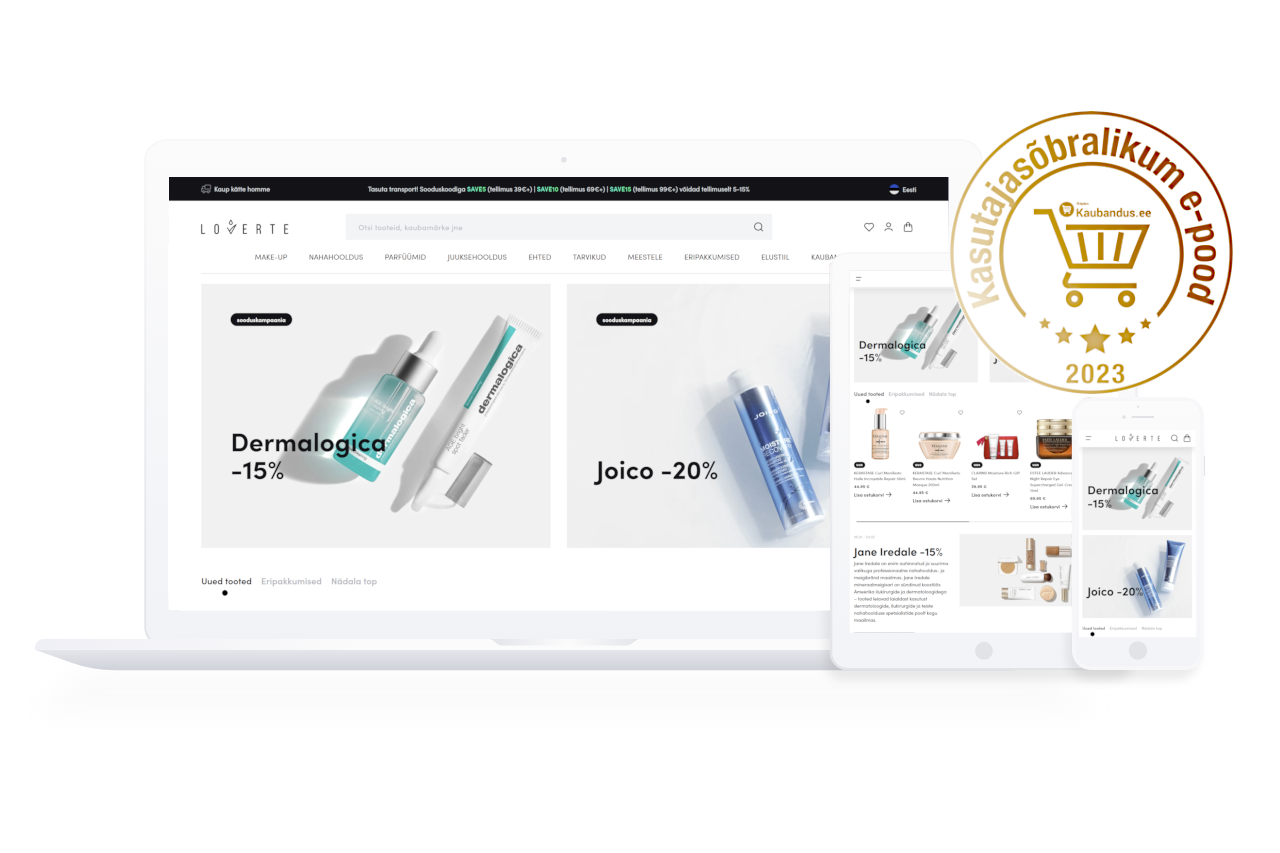 History
Loverte (formerly Levelzone) was the first e-store of its kind to start selling products online at prices significantly lower than retail. Loverte is a Lumav customer since 2017, when we took over their existing Magento 1 site. Cosmetics are the most bought products in e-commerce and we are doing our part to help Loverte maintain and improve its position in a highly competitive environment. Loverte has won the most user-friendly e-store award in the beauty and health category and the title of the best e-store in Estonia and the Baltics at Äripäev's kaubandus.ee and the Estonian E-commerce Association's Baltic E-Commerce Summit 2019.
The bar was set high for the new store.
Shopping made convenient
Every day, Loverte works hard to make sure they have the most popular and sought-after products. Nimble PWA front-end makes shopping especially convenient and easy.
Loverte PWA solution
Loverte chose Magento Open Source as the platform and Magento PWA as the front-end technology.  As Loverte's core business is online, we took more time than average with the client to plan, develop, test and go Live with the solution. We thank the client for the trust they placed in us!
The key nuances of the solution:
The long term plan is not limited to pan-Baltic and Finland, the goal is to expand to Europe. This means that the new solution will have to support a large number of products, be able to handle large numbers of visitors and allow everything to be managed on a single platform. We created a multi-store solution with six storefronts and five languages. A particular focus was on speed and performance, including ensuring that the server solution was optimal.
Preparing the e-store for cross-border expansion, putting international delivery and payment methods to work.
A well-designed user interface that offers a more convenient and faster shopping experience than competitors. Special emphasis was placed on mobile-friendliness, supported by the technical solution developed for Magento PWA. To achieve the best UX results, the client engaged an external user experience expert as a third party.
In order to improve conversion (especially in the mobile view), the new Checkout design was thoroughly updated and tested.
To find suitable products and increase incremental sales, we implemented the Nosto product recommendation solution.
Loverte's new e-shop also immediately received recognition – first place in the "Beauty and Health" category in the 2023 most user-friendly e-shop competition organised by kaubandus.ee!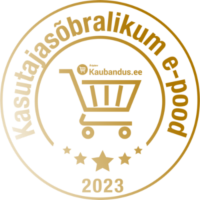 Lumav's client since 2017 – Thank You!
In addition to creating e-commerce solutions, Lumav also ensures that they are available to clients after their store has gone Live. Reliable long-term partner.
Ivo Joost
Joost-Level OÜ Chairman of the Board