Pakendikeskus has the largest selection of packaging materials and equipment in Estonia. Pakedikeskus won an award for the most user-friendly online store in 2018 in the service category in Baltics.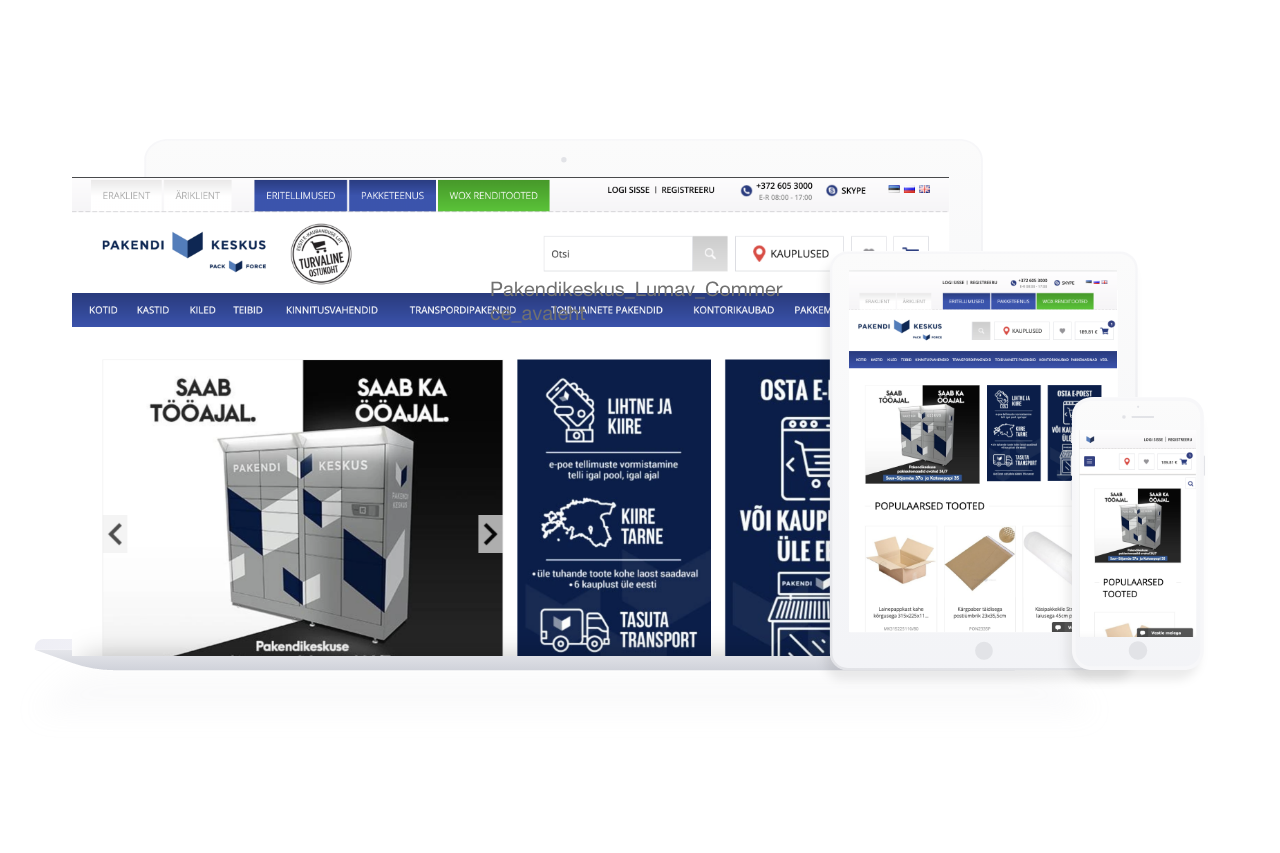 Success story
Pakendikeskus wanted to create a sustainable online store that would be as convenient as possible for B2C and B2B customers. Part of the logic behind the store was taken from an existing online store.
User-friendly online store
Pakendikeskus won the award for the most user-friendly online store in service category in Estonia at the "Baltic E-commerce Summit 2018" conference.
From custom solution to Magento
Pakendikeskus online store is developed on the Magento 2 Open Source platform with a custom user interface that is convenient for both B2B and B2C clients.
Over 20 years of experience and fruitful collaborations with various suppliers enables Pakendikeskus to prove the best solutions based on customer needs.
In addition to offering standard products, Pakendikeskus also prints on a variety of packing materials and does custom-made packaging based on customer wishes and requirements.
Lumav's client since 2016 – thank you!
E-commerce solutions
Unit-based cart, inventory information and delivery time calculations, an automated query of B2B clients data from Äriregister, custom order inquiry forms.
Checkout
Custom checkout solution with field validation, payment terms based on customer, Google Maps autofill, delivery rate validation for European countries by volume, weight and destination, automated business data inquiries.