Weekendshoes is a retail and wholesale company of well-known footwear and clothing brands.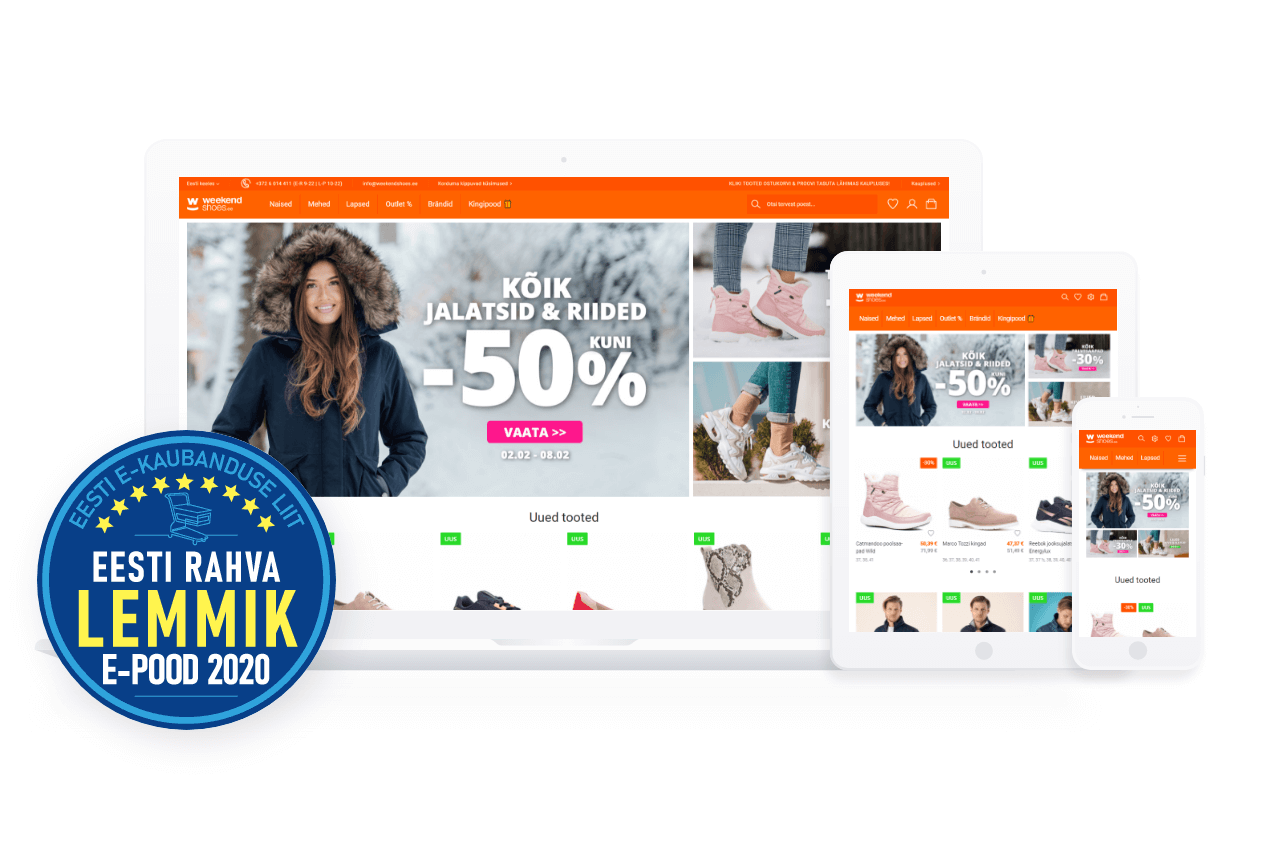 About the company
Weekendshoes product range is continually expanding, but the main product groups are footwear, bags and textiles. In addition to the online store, there are also physical stores that are related to the e-commerce solution. In total, they have three online stores across the Baltics. Weekendshoes mission is to provide fast and high-quality service.
User interface and design
Custom user interface design became a significant part that needed to convenient and user-friendly. Shopping is made easy with additional filters.
Custom solutions
Weekendshoes uses Elastic Search extension, which shows brands and categories in addition to products in the search window. Products can also be found with SKU code.
The online store is integrated with a live chat for fast customer service. Also, login is made convenient with Google and Facebook login.
Making a purchase is easy and fast through Lumav's one-step checkout. Weekendshoes online store is integrated with their accounting software to allow customers see in-store availability for each product.
Lumav's client 2017 – thank you!
Fast delivery
Fast delivery times are ensured by a sophisticated system of units, allowing communication between warehouses and stores.
Wish list
Weekendshoes online store has a modified wish list solution, where guests can use wish list. All wish lists can be shared with family or friends.